CLEARWATER WRITERS 2022 FALL RESIDENCY–NOV. 3-13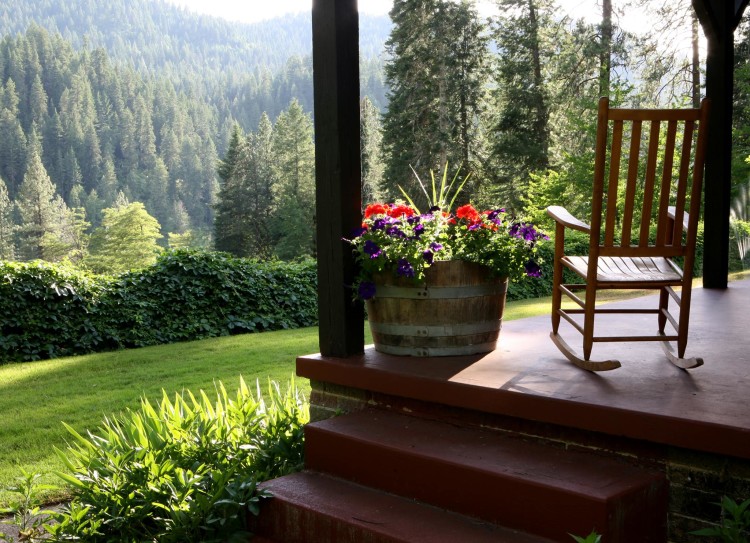 Now entering its ninth year, Clearwater Writers is a writing retreat series hosted by Reflections Inn, a quiet, rural travel lodge situated in North Central Idaho on the wild and scenic Clearwater River.
This year is a transformational year for Reflections. Long-time owners and writing advocates Ruth and Jim May decided to retire after 26 years of creating and running this terrific place. We miss them so much, but are happy for them in their new adventures.
In the meantime, we are pleased to introduce new owners Arlene and Chris Yamamoto and their wonderful innkeeper and general manager Jeff and are equally happy that they will continue to support our Clearwater Writers retreat program.
Newness and transformation are words we should all have in mind for 2022. It's time we dust loose the cobwebs and step out into the light of day and figure out how we are going to function in a brave new world.
To further pay homage to this notion, we are again offering our Fall Residency program, which was brand new for 2021 and was deemed a complete success. Arriving at the Inn with 10 days stretched in front of us gave us time to completely relax before heading into our work. We had long afternoons to engage in generative workshop sessions. The level of productivity was impressive. So much so that we decided to offer the entire thing again!
ABOUT CLEARWATER WRITERS: Our program was established to provide time and space away from the usual concerns to focus on furthering projects in an inspiring setting. We are dedicated to the notion that we as writers need significant breaks from technology and from our fast-paced lives into order to do our best work. With new and established writers coming from all parts of the West, our retreats also have a reputation as "the answer" for anyone who is looking for guidance with a particular project.
Programs are facilitated and directed by the Inn's writer-in-residence, Paula Coomer, poet and author of eight books of poetry and prose including Somebody Should Have Scolded the Girl, Jagged Edge of the Sky, Dove Creek, Nurses Who Love English, and Blue Moon Vegetarian. With 25 years of experience as a teacher of creative writing at both the university and community level, Ms. Coomer offers creative inspiration and support for all writers, regardless of achievement, genre of focus, or ability.
Features of the 2022 FALL RESIDENCY
10 nights in a scenic wilderness setting along the Clearwater River in Idaho's Rocky Mountain foothills
Beautiful, serene, private accommodations
A maximum of 6 other writers
Very low rates (see below)
Feedback on up to 20 double-spaced pages of writing (find specific formatting requirements here)
We ask that attendees remain on-campus for the first 4 nights of the retreat. After that, attendees are free to leave campus for groceries (Kooskia is 10 miles west) or to tour the area.
We do not offer the Wifi password so those who prefer may remain off-grid, but we will provide it if you ask for it.
There is no cell signal, but Wifi calling is available–of course this means you'll need to ask for the Wifi password! (The Inn's business phone is for emergencies only.)
Check-in is at 3 p.m. on Nov. 3. (No early arrivals, please.)
Checkout is at 11 a.m. on Nov. 13. (No late checkouts, please.)
We will be honoring CDC protocols for wearing masks and keeping social distance as necessary. We do prefer that attendees be vaccinated and boosted.
Meals and Transportation
FOOD OPTION: Reflections Inn now has a food option! A local chef is offering her fresh-made frozen entrees and other fresh foods for breakfast, lunch, and dinner, plus snack options. An additional fee applies. For more about this, please email coom1286@hotmail.com.
As we have done in the past, attendees may choose to bring their own meal preparations. Cooking, cold storage, and communal dining space is available to us in 2 well-equipped kitchens.
Compact refrigerators in each room as well as coffee makers and microwaves
For air transportation and car rental contact the Lewiston-Nez Perce County Regional Airport
Application for Clearwater Writers 2022 Fall Residency and Further Details
To inquire further about the Residency, write to Ms. Coomer at coom1286@hotmail.com. If you prefer, you may leave a message at 509-635-0444, and Ms. Coomer will get back to you.
Otherwise, please indicate your interest by sending a writing sample and personal reference contact information to coom1286@hotmail.com.
If you have been with us for a previous retreat, a writing sample and personal reference are not required; however, you will need to contact Ms. Coomer by email prior to contacting the Inn for reservations.
A phone interview will also be required of first-time applicants.
Cost for the Fall Residency is as follows.

Room rate is a $60 ($75+ off the regular rate) per night plus 8% tax for a total of $648.
$324 is due at the time of registration.
$324 is due by Oct. 1, 2022.
A facilitator's honorarium of $200 is due upon arrival. Scholarships for this portion are available.
Deadline for application is Sep. 1, 2022.
Our programs fill up quickly, so please contact us as early as possible.
No refunds/not transferable–we are not able to offer refunds for deposits.

For maps and more about Reflections Inn, go to www.reflectionsinn.com
To express interest in the 2022 Fall Residency, contact Ms. Coomer directly at coom1286@hotmail.com.
Once you've interacted with Ms. Coomer, to make reservations contact Jeff at the Inn at 208-926-0855.