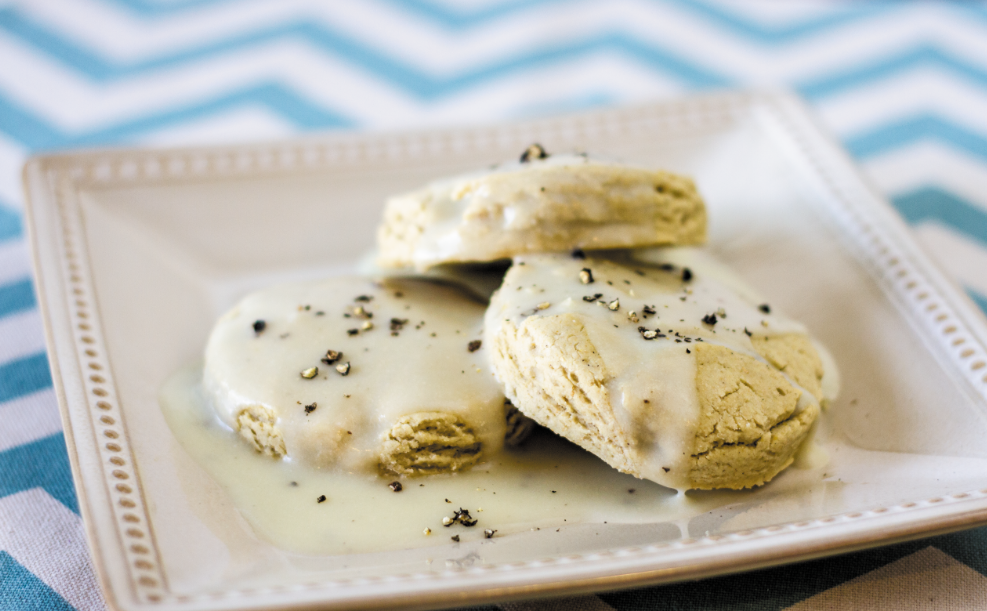 The words "blue moon" have a certain musicality to them. Poetic thanks to the assonant sounds making up their middles. We all know a blue moon refers to the occurrence of a second full moon in a calendar month. Cultures that observe a 13-month 28-day calendar never heard of one. So there's not much to report about Friday's (July 31) blue moon in terms of astrological significance except that this full moon happens to occur when 4 planets are moving toward retrograde. Whatever chaos and mania follows a normal full moon is apt to be magnified.
I always think of a blue moon as something extra, a bonus. It reminds to me to double-check my relationship with my own life, to always, always be grateful for what I have. To take notice of the bounty of fellow humans around me, to help when I can. To celebrate this wealth, I offer up a meager gift, something from the homestead, from the days when little had to be made into a lot. When you had nothing but flour, milk from the family cow, and lard from a the hog you butchered last fall, the meat long gone.
Yes. I'm talking about biscuits and gravy. Both my grandmothers were masters at making biscuits and gravy, so the following recipe went through many trials. Using flours with high protein content such as garbanzo and almond recreates the flaky texture they were famous for. The inclusion of coconut oil may be surprising, but it works beautifully and doesn't require sacrificing a pig. I had lots of fun a while back talking about biscuits and gravy to health and fitness experts Dr. Vicki Doe and Dr. Dee Banks-Bright of at Vicki Doe Fitness. Listen to the podcast here: http://www.vickidoefitness.com/podcast/healthy-eating-the-vegetarian-or-vegan-way/
BLUE MOON BISCUITS AND GRAVY (from the cookbook Blue Moon Vegan)
Biscuits
95 grams almond flour
46 grams chickpea flour
74 grams white rice flour
1 teaspoon baking powder
1 teaspoon soda
1 teaspoon organic cane sugar
1/2 teaspoon sea salt
1/2 teaspoon xanthan gum
1/3 cup coconut oil
1/2 teaspoon apple cider vinegar
Coconut or almond milk
Gravy
2 tablespoons coconut oil
2 tablespoons white rice flour
1 1/2‒2 cups coconut milk
1 teaspoon garlic granules
2 tablespoons nutritional yeast
2 teaspoons vegan butter
1/8 teaspoon coconut aminos
Sea salt  to taste
Fresh cracked black pepper to taste
To make the biscuits:
Preheat oven to 375 degrees. Sift together all dry ingredients in a large  bowl. Cut in coconut oil using pastry cutter, knives, or crumble by hand until mixture is coarse but evenly textured. Mix cider vinegar in 1/4 cup of the milk. Add to flour mixture and mix by hand. Continue mixing in small amounts of the milk until a soft dough forms. Avoid kneading or over-working the dough. Allow dough to rest in bowl for 5 minutes. Roll out to 3/4" thickness on floured board. Cut with biscuit cutter, re-rolling dough scraps until all is used up. Bake on ungreased cookie sheet for 15 minutes or until biscuits are golden brown. Makes 1 dozen biscuits.
To make the gravy:
Heat oil in a small skillet or saucepan over low heat. Add flour 1/2 tablespoon at a time, whisking as you go to make a paste of the oil. Add milk a few tablespoons at a time, whisking to keep from lumping, until a gravy thickness is achieved. Stir in remaining ingredients and season to taste. Makes approximately 2 cups of gravy.
Variation: Red-Eye Gravy
Toast flour to a medium brown by stirring over low heat in a dry skillet before using. Substitute 1 cup of coffee for 1 cup of coconut milk. Add Louisiana Red Hot Sauce to taste.