THE EARTH IS MY BODY–Writing Workshop–Sunday, Mar. 19, 2023 1-4 p.m. PST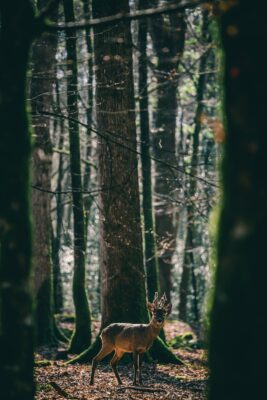 This winter has been one of deep introspection for me as physical limitations and severe weather have kept me indoors more than at any other time in my life. As many of you know, for these past few years, I've been working on a collection of essays in which I use individual parts of the body as both metaphor and prism for examining my own life and the world. Work on these essays has been at times excruciating, and almost every day I wanted to give up work on them, but also every day, I have learned something new about myself and our planet that makes me keep digging and keep writing.
What continually pushes its way to the surface for me is how much what happens to a body in a life is parallel to what humans have inflicted on our mother planet since the age of industrialization began. Interestingly enough, the changes in our relationship with our planet began not with the motor car or space exploration, but with the clock. Yes, we have to go all the way back to the sundial to begin to understand when our consciousness separated from Mother Earth.
At the same time, for the past two years, I have been exploring the tarot as a tool for jiggling the subconscious. I do not believe in the tarot as a mystic force for guidance, but I do understand that its images are nothing if not literary archetypes and a storehouse for basically every kind of story arc humanity has come up with over the eons. Every image encapsulates the human form and the human condition in one way or another.
Creating a workshop around the idea that our bodies and the planet are one and using tarot imagery as a prompt and setting the workshop just before the spring equinox—the planetary time of rebirth and re-creation—sounds like a lot of fun to me. I thought it might interest some of you, too.
You don't need to bring a thing but yourself, your notebook, a fistful of sharpened pencils (if you've been to one of my programs before, you understand why www.pencils.com is my favorite online retailer), a box of tissues, and a willingness to open yourself to yourself, because what we are going to explore is no less than the physical trauma that has been inflicted on you and your life and to look for places where they intersect with planetary events. Weather and climate are two forms of trauma that we are all suffering right now. So are earthquakes and war. So is racism, imperialism, terrorism, and other forms of oppression. We stack this trauma in our very bodies from season to season, disaster to disaster.
As biological systems, we are constantly exchanging matter and energy with the world around us, when we eat, when we sit in the sun, when we take in the 24/7 news cycle. This guarantees our survival but also changes us—our cells constantly die and grow anew, die and grow anew, taking with them at each rebirth the experience of all that cell has been subjected to in its life.
To thrive, we must maintain what is known as homeostasis—a constant internal environment that functions optimally despite our interactions with the outside world. Too much sun burns you. Too much of any one kind of food creates nutritional deficits. Too much wind, too much rain, too much snow—or not enough of any of these—all must be dealt with by our internal mechanisms striving for balance. We must and we do, consciously or unconsciously—regulate our responses to stimulus.
That is what this workshop is about. Using writing as a means to regulate our internal responses.
In short, I believe our collective PTSD meter is at tilt. Our poor bodies are being flooded with adrenalin and cortisol and other hormones to the point of exhaustion. Already researchers are beginning to talk about how the pandemic has physcially changed our brains. The impacts of our time on the body are immeasurable, immutable, and irrefutable, and the evidence is in our maxed-out health care industry and the level of disconnect so many are experiencing. What is going on with my own body right now is the result of having lived on a planet the body of which is just as much disrespected as my female form has been, as I carry forward the trauma of my generations, alongside my self-inflicted wounds.
And we are all, as women, as immigrants, as invaders, as spiritual beings, as organisms, in the same boat.
One thing I've been reminded of in my research is the fact that an organism changes direction only in response to stimulus. Yet one more thing to think about. What stimulus is forcing you now to change direction?
So, what I want to do is to gather together 12 writers for an afternoon of writing under and over and about and through our individual body traumas, using the tarot as a literary nudge. I'm not an expert at reading these cards, but I am good enough that I can spin a yarn from them that will speak to what secrets lie untold in your bones, muscle, organs, sinew, hair, nails, and, especially, your brain.
Most of the session will be one-sided, meaning I will talk, and you will write. We'll break every 45 minutes for a stretch, a brief chat, and then for the final 45 minutes, we'll open up the mics and discuss what we've experienced.
Afterward, you will have the option of sending to me up to 10 pages (Times New Roman, 12 cpi, double-spaced) of revised writing that arose from the workshop for feedback.
Does this sound good?
If so, please let me know that you would like to attend by responding to this email. I will send a Zoom link out on or about March 15.
Again, date and time is Sunday, March 19, 2023, 1-4 p.m. Pacific Standard Time.
The price for the workshop is $200 if you would like feedback on your writing.
If you prefer not to take advantage of writing feedback, the fee is $150.
To complete enrollment, please email me at coom1286@hotmail.com.