CHOCOLATE CAKE TO LIVE FOR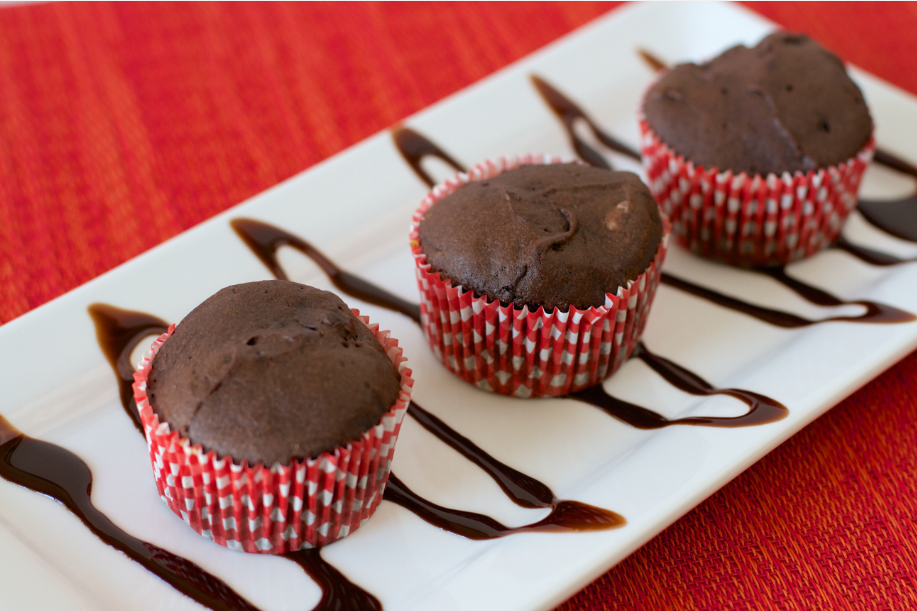 Bakers weigh their flour. Did you know that? I did not. But I'm not surprised. I don't believe I've ever once in my pre-Jan-Calvert days made a flour-based recipe that came out exactly the same every time. Learning that Bridge Baking Company owner and contributor to Blue Moon Vegan Jan Calvert weighs her flour instead of measuring, was greatly illuminating. How long is that trail of failed bread recipes behind me? Well. Let's put it this way—those things may look like bread crumbs, but the are loaves.
Then, of course, the day arrived as magical days do when Jan submitted her contributions to the book's manuscript, and which included a great amount of information on making your own gluten-free baking mixes and weighing things like almond flour and tapioca starch to achieve exact proportions. AND with virtually guaranteed repeat performances. As lazy as I am about doing dishes, why hadn't I come to this before? You set your scale on grams. You set your bowl on the scale, and then you spoon in your amounts—no measuring cups!
Plus, I'd been looking for a reason to get myself a good, electronic kitchen scale—because you just never know when you might want to start weighing portions again—and now I have it. An easy and reasonably-priced purchase; you can find them at any big-box store. Now, before I go to our food Co-op, I can weigh and mark the tare weight on all my little containers—just one more way to cut back on plastic bags.
But rather than go on and on, let me share this recipe with you for Jan's very medicinal chocolate cake. It is ooey-gooey. It is the definition of ooey-gooey. At the bakery, she makes them in single-bite size (just one more way she looks out for all our best interest by protecting us from ourselves) with a little twirl of frosting on top. My favorite is cherry. But if it's on this cake, I'm actually not picky about the frosting at all. I'd say the combination is to die for, but that just wouldn't make sense. Rather, think of it as definitely something to live for.
And please remember, as much as possible, to use organic ingredients. The flavor and quality differences will amaze you and are worth the extra pennies.
Vive le chocolat!
Chocolate Cake
197 grams 35/65 flour blend**
212 grams organic brown sugar
99 grams organic cane sugar
53 grams unsweetened cocoa powder
1/2 teaspoon xanthan gum
1/2 teaspoon guar gum
1 tablespoon baking powder
3/4 teaspoon sea salt
76 grams vegan margarine
56 grams vegetable or canola oil
1 teaspoon high-quality vanilla extract
1 1/2 teaspoon Ener-G© egg replacer
2 tablespoons filtered water
1 cup warm coffee
1 teaspoon apple cider vinegar
To prepare:  Preheat oven to 350 degrees. Spray two 8" cake pans with nonstick spray; line the bottom of each pan with parchment paper and spray parchment. For cupcakes, line muffin tins with paper cupcake liners . Melt vegan margarine; allow to cool slightly. Add oil and vanilla; stir to combine. In a small bowl, whisk Ener-G egg replacer with water until frothy.
To mix:  Measure dry ingredients into the bowl of a stand mixer fitted with a paddle (not the bread hook). Stir on low speed until well combined. Slowly pour in the melted margarine and oil mixture, then the egg replacer. Stir until the mixture looks crumbly and sandy. Add the apple cider vinegar to the warm coffee; slowly add this mixture in a steady stream to the dough. Once all the liquid is fully incorporated, turn the mixer to medium and beat for 2 minutes. Batter will be thick and smooth.
To bake:  Transfer the batter to prepared pans. Bake for 30‒35 minutes for cake or 20‒25 minutes for cupcakes, or until a toothpick inserted into the center comes out clean and the top springs back when lightly touched. Do not under-bake, because the cakes or cupcakes will collapse when cooled. Cool in pans on a wire rack for 10 minutes, and then remove from pans. Return to wire rack to finish cooling. Makes one 8" 2-layer cake or 12‒14 cupcakes.
**35/65 Flour Blend:  In Blue Moon Vegan, Jan fully explains her theories behind using different gluten-free flour blends for various purposes and has worked diligently over a number of years to arrive at the correct ratio of grains to starches, depending on how heavy-bodied the baked good is. 35/65 is good for lighter-crumb recipes, such as cakes. The recipe below makes about 1000 grams or 7 cups.
35/65 Flour Blend
Grains
200 grams brown rice flour
100 grams sorghum
50 grams potato flour
350 grams total
Starches
250 grams sweet rice flour
150 grams potato starch
150 grams tapioca starch
100 grams cornstarch
650 grams total
Blend until uniformly distributed. Store in an air-tight container.
Photo credit Suzi Hathaway Photography. No use without permission, please.