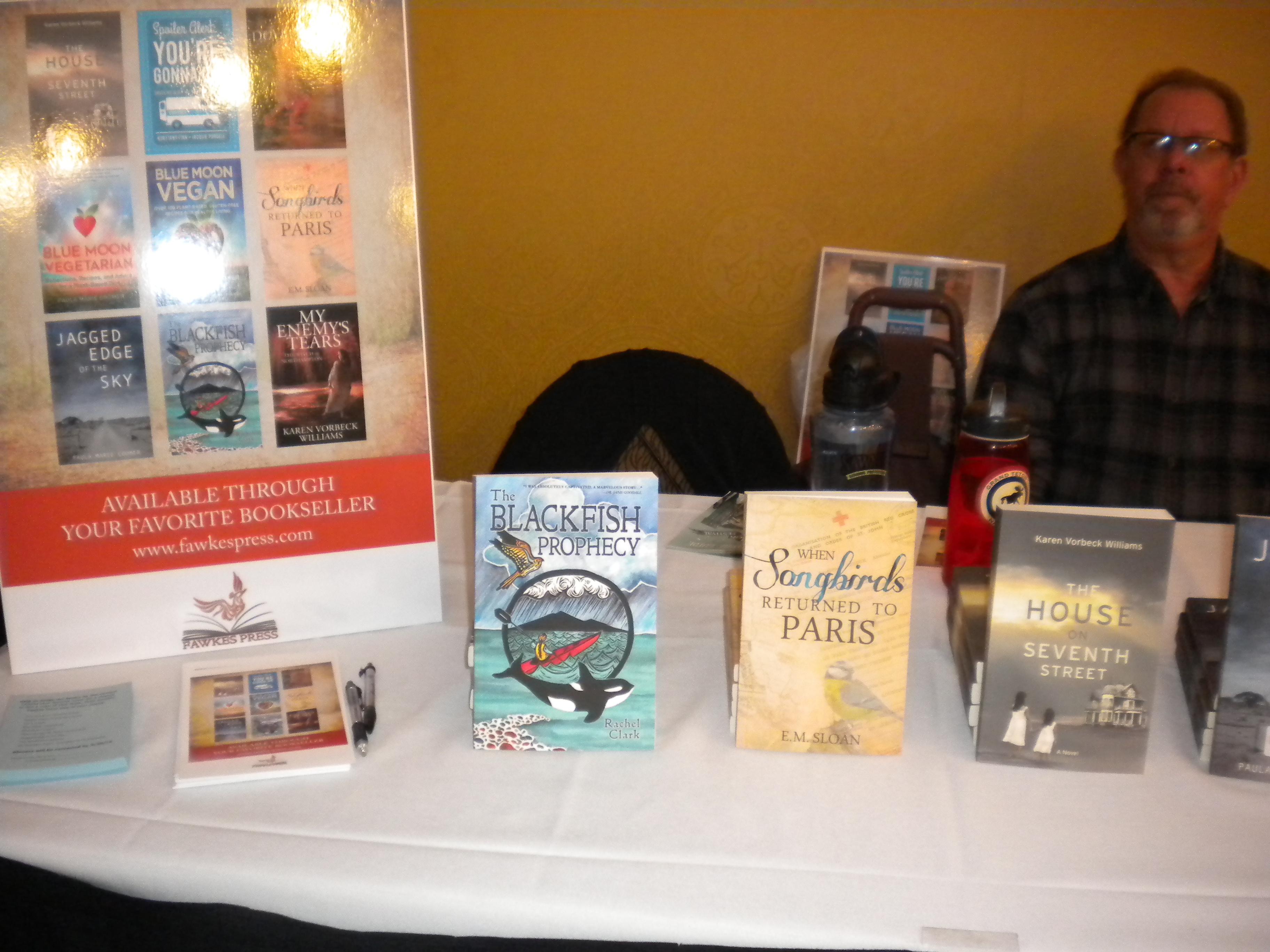 Phil is writing a book. He's doing this one book festival at a time during the slow periods when people are tucked away listening to panels. His stories are hilarious, insightful, vividly written, and heartwarming. I can hardly wait until it's done. I would tell you more, but you know how picky about these things writers can be.
Missoula! It doesn't get any better for writers, and it's the best place in the cosmos if you have gluten difficulties and/or are vegan. We went twice to an east Indian buffet and every morning out in the chill to Good Food for local green tea and breakfast. Missoula mornings in early fall are festooned with impressionistic mist. On the day of the actual festival we had to be out the door before dawn. The dark is a deceiver at that time of day. The city is already awake and going about business, long before the sun gets high enough to crest the mountain peaks ringing town.
Three days of fun and miracles. Of hugs and gratitude and cheerfulness from every angle. I even got to hear Eileen Myles. Was mere feet from her. Got to nosh in the offices of Submittable (who knew?) and melt into a bar stool at Top Hat to sip local small-batch rye through a melting ice cube.