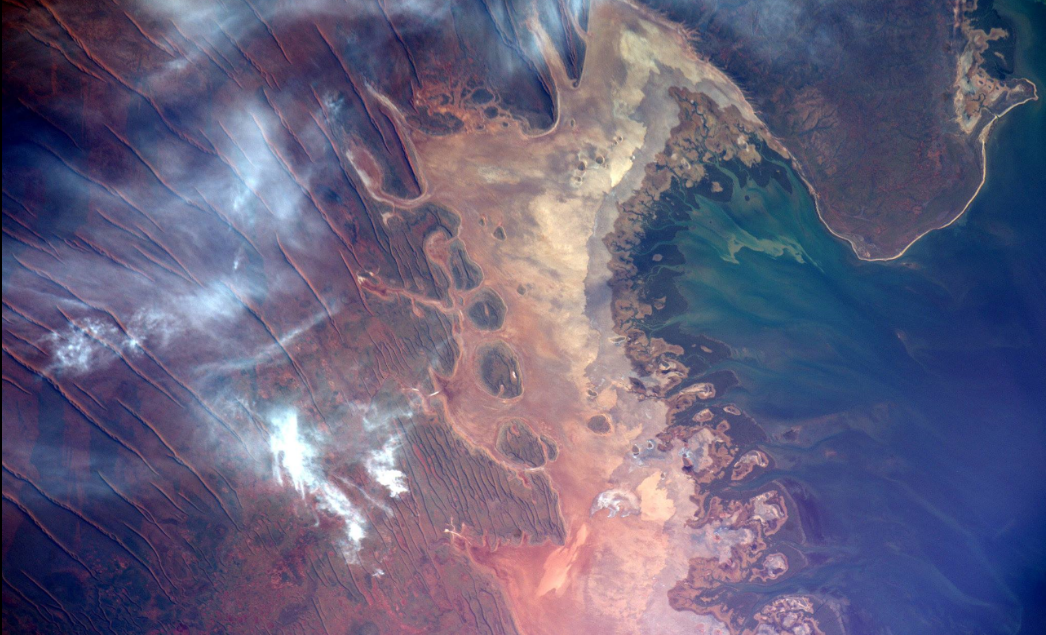 Absolutely, if almost unbelievably true, NASA posted an incredible image of Western Australia on the day Jagged Edge of the Sky was released. Karma, dharma, or coincidence doesn't matter. I LOVE it! Click here to see it!
From the post: "During an International Space Station flyover of Australia, NASA astronaut Jeff Williams (@Astro_Jeff) captured a colorful image of the coast and shared it with his social media followers on March 29, 2016, writing, "The unique terrain of the northwestern Australian coast."
Thank you, Jeff and thank you, NASA!
Image Credit: NASA