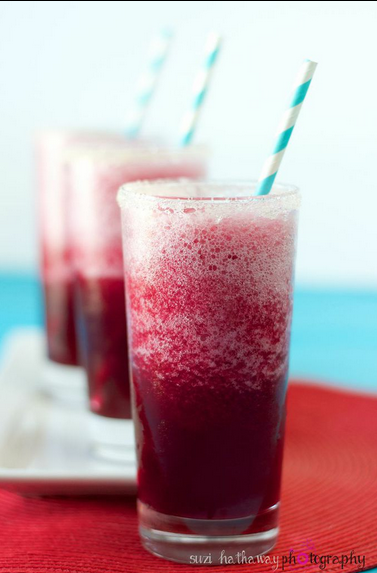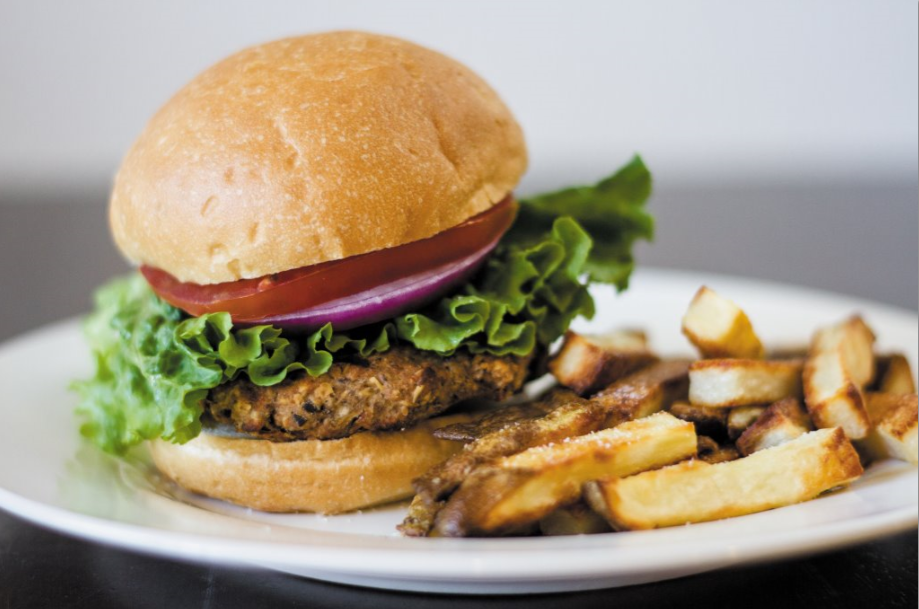 If you've read Blue Moon Vegetarian, you know that I tried hard early in my and Phil's relationship to learn to like TV sports, even going so far as faking interest in it for a long time. We could talk about faking it in indelicate ways, but it's probably safest just to say that faking it only gets you so far, and you can only keep it—er—up for so long.
Even still, I try to at least watch the Super Bowl, for Phil's sake. I know it makes him happy to have us put some eats together and to have me sit with him while he plays armchair coach. Not quarterback. You notice I didn't say that. No, Phil missed his calling when he didn't go into sports announcing. He is usually a step or two ahead of the announcers, calling plays before they happen, flags before they happen, etc. You get the picture. As I've said many times, most of the year I'm married to Radar O'Reilly, but by the time football playoffs get here, he's turned into Attila the Hun. Thankfully I'm spared the onslaught this year that occurs when San Francisco is vying for the big prize.
We talked and talked about potential menus. Pickled Beet Curls? The recipe comes with the great vegetable spiralizer tool we got for Christmas. It looks pretty yummy. We clipped a few newspaper recipes. I cruised Oh She Glows.
In the end, I couldn't help but want to choose from recipes from our new book Blue Moon Vegan, as a kind of tribute to all our hard work, so I came up with the idea to make a batch of Jan's gluten-free Burger Buns slider-sized by using muffin tins rather than a burger bun pan or rings. I was also thinking about not spending a ton of money on the weekend, rather put forth the challenge to try to cook from what we have on hand.
I decided on Everyday Grilling Burger sliders topped with yummy Western Coleslaw and Suzi's Baked Home Fries on the side. I can make the buns, the burger patties, and the slaw tonight. Slice and prepare the fries between the 1st and 2nd quarter. Have Phil fire up the grill just before half-time. Everyday Grilling Burgers use leftover beans, so, even now, Phil is finishing up a pot of pintos for tonight's dinner he's had cooking all afternoon. I love that smell in winter. I mean, really, what more could you ask for?
If you happen to give these recipes a try, please leave a message in the comments and let me know! Also, please see Chocolate Cake to Live For for more about Jan Calvert's approach to working with gluten-free flours.
Lastly, I highly, highly recommend a pitcher of Day at the Beach to share with pals—as long as they are not driving. But please don't tell my mother!
(NOTE: Photo credit by Suzi Hathaway Photography; please, no reproduction without permission.)
All recipes are from Blue Moon Vegan—available Feb. 14, 2015, from Booktrope:
BURGER BUNS
156 grams 70/30 flour blend**
54 grams sweet rice flour
1 1/2 teaspoon xanthan gum
2 teaspoons baking powder
1/2 teaspoons sea salt
1 tablespoons active dry yeast
2 tablespoons organic cane sugar
1 cup  filtered water
1 egg equivalents (flax eggs or Ener-G©  egg replacer )
56 grams canola oil
1/2 teaspoon apple cider vinegar
To prepare:
Spray 6 sections of a hamburger bun pan with nonstick spray. Alternatively, spray 6 English muffin rings with nonstick spray and place on a parchment-lined baking sheet. Warm 1 cup water to 105‒110 degrees. In a medium-sized bowl, whisk together all dry ingredients. In the mixing bowl of a stand mixer fitted with a paddle (not the bread hook), prepare the egg equivalent, and then stir in canola oil and vinegar.
To proof the yeast:
In a medium bowl, combine yeast and sugar. Whisk in the warmed water. Let proof until foamy, 7‒10 minutes.
To mix:
Slowly add proofed yeast to the mixing bowl; mix briefly. Add flour mixture gradually, mixing after each addition. The dough will be soft and sticky. Beat at medium-high speed for 3 minutes.
To rise:
Divide the dough evenly into the prepared pan or rings, smoothing tops of dough with wet fingers. Cover lightly and let rise in a draft-free location for 30‒45 minutes, or until doubled in size. While the buns are rising, preheat the oven to 375 degrees.
To bake:
Bake for 10 minutes, and then rotate pan 180 degrees. Bake another 8‒10 minutes, or until golden brown. Do not under-bake.
Remove pan from oven and place on a cooling rack. Cool buns in pan for 5 minutes, and then remove from pan or rings and return buns to the cooling rack. Allow to cool completely before slicing. Makes 6 buns.
**70/30 FLOUR BLEND
Grains
100 grams white rice flour
100 grams oat flour
150 grams millet
175 grams brown rice flour
175 grams sorghum
700 grams total
Starches
150 grams potato starch
75 grams tapioca starch
75 grams cornstarch
300 grams total
Blend until evenly distributed. Makes 1000 grams, or approximately 7 cups.
WESTERN COLESLAW
1/4 head green cabbage, very thinly sliced
1/4 head red cabbage, very thinly sliced
2 carrots, chopped
1/2 green pepper, chopped
Vegenaise
1 tablespoon agave syrup
2 teaspoons yellow mustard
1 teaspoon caraway seed
Sea salt to taste
Fresh cracked black pepper to taste
Paprika
Combine vegetables. Add Vegenaise 1 tablespoon at a time until desired consistency is obtained. Add agave and mustard. Add caraway. Season to taste. Refrigerate for several hours or overnight. As garnish, sprinkle with paprika before serving. Makes 6−8 servings.
EVERYDAY GRILLING BURGERS
1 1/2 cup leftover beans of any kind
1 cup gluten-free whole oats, ground into flour
1/2 cup nuts of any kind, ground into meal
1 small onion, coarsely chopped
2 tablespoons potato starch mixed with 2 tablespoons water
1 1/2 teaspoon sea salt
2 teaspoons garlic granules
2 teaspoons medium chili powder
1/4 teaspoon fresh ground pepper
1 cup  gluten-free whole oats, processed briefly
1 tablespoon Sriracha sauce or grilling sauce of choice
1/2 cup yellow split pea flour
2 tablespoons coconut oil
Process first 4 ingredients in food processor into a smooth paste. Add potato starch and water mix. Add seasonings. Transfer to medium-sized mixing bowl. Add oats and yellow split pea flour to form thick but somewhat still moist dough. Add more oats and yellow split pea flour in equal amounts as necessary. Cook over low coals, flipping from time to time until toasty brown and heated through. Makes 6 large or 8 medium-sized burgers.
SUZI'S BAKED HOME FRIES
2 large Russet Potatoes
Extra virgin olive oil
Sea salt to taste
Preheat oven to 450 degrees. Line cookie sheet with foil and spread with a thin layer of olive oil. Cut potatoes into long fries 1/2" square and rinse in cold water. Soak fries in ice water for 10 minutes. Dry between paper towels. Place on prepared foil and drizzle with olive oil. Toss to coat evenly. Sprinkle with sea salt. Bake 15 minutes on each side until golden brown. Allow to cool slightly before serving . Makes 2 servings.
DAY AT THE BEACH
2 cups unsweetened organic cranberry juice
Juice from 1 grapefruit
Agave syrup to taste
Juice from 1/2 lime
4 cups crushed ice
1 cup sparkling mineral water
1 lime, sliced
Combine first four ingredients in blender and process briefly to blend. Add ice and combine using ice crush feature. Add sparkling mineral water and blend briefly. Pour into 10-ounce glasses and, if desired, add 1 ounce tequila blanco and stir. Garnish with sliced lime . Serves 4-6.